Nunawading & District Motocross Club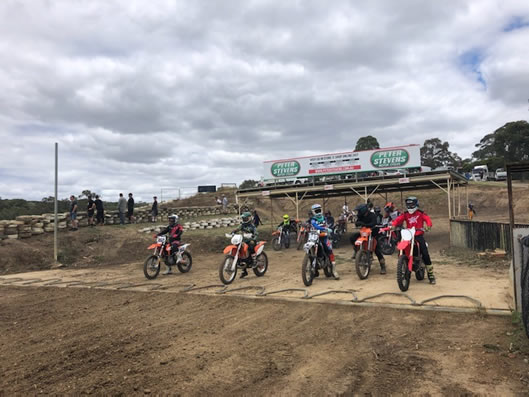 We have been operating for 50 years. Originally known as Happy Wheels, the club changed its name to Trail Wheels before settling on the current name, Nunawading & District Motocross Club – or as our members affectionately call it – Nuddas!
We are a family-friendly club encouraging all of our riders and their families to have fun and we are committed to ensuring a safe riding environment.
The track is open every weekend (we endeavour to open every weekend however sometimes unforseen circumstances do cause us to shut the track). We cater for all levels from beginner to pro-level, with bike sizes ranging from 50cc to 450cc 2 & 4 stroke.
Sessions (15/20 minutes) are run in bike sizes and rider ability (Beginner/Interm/Advanced). Small wheel bikes would not be out on the track with big wheel bikes. Safety is our number one priority and discussions between yourself and the committee member on duty prior to your ride will ensure everyone's safety.
Sessions will be run depending on the number of riders on the day - check when you sign in as to what sessions are running.
We run our club races throughout the year and is always a family-fun day.
Duty of Care: All riders under the age of 18 must have a parent/guardian with them at all times whilst on the premises. No rider under 18 is allowed to be left at the track by themselves. Riders under 18 that show up without a parent or documented legal guardian will not be allowed to ride.
NO DOGS are allowed within the premises unless they are a guide dog or a companion dog (you will be asked for proof if companion dog). You will be asked to leave the track or stand outside the boundary fence.
Please like our facebook and instagram pages. ALL club updates, when we are open, closed, coaching and everything else is posted on our facebook/instagram page. This is updated on a weekly and/or daily basis.
Racing is optional.
Day and Annual memberships are available.
Coaching is available subject to availability.
NDMX is proudly sponsored by PETER STEVENS.
Become a member of our Club and upon presentation of your membership card you will receive 15% off everytime you shop at Peter Stevens Ringwood or Dandenong stores.