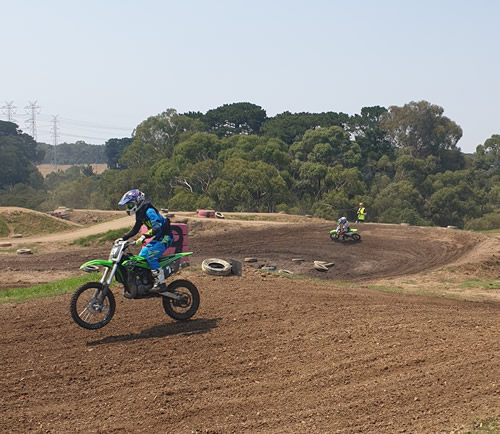 Membership
Our club has a membership base of 300 riding and non-riding members.
We are a family friendly club and welcome kids of all ages, girls & boys, mums & dads.
We love all families to enjoy being a part of the club. Just come and watch or maybe consider a position on the committee! No matter what, we enjoy chatting to all our members and feedback is always important.
A "family member" is considered to be any member of the family living at the same address.
Safety of all riders is our number one priority, and this is always considered and discussed when new members come for their first few rides.
All riders under the age of 18 ("Minors") must have adult supervision with them at NDMX at all times. All Minors intending to ride at NDMX without their parents or legal guardian must provide a completed and signed Deed of Appointment of Temporary Guardian prior to participating in any riding.
We have two membership options ANNUAL MEMBERSHIPS and DAY ONLY MEMBERSHIPS
Please note - as this stage our memberships are done manually - we are in the process of getting them up and running to join online - until then, please come down to the track and you can fill out and pay for a membership at the Club. Thankyou
NDMX is proudly supported by PETER STEVENS. Become a member of our Club and upon presentation of your NDMX membership card you will receive 15% off everytime you shop at Peter Stevens Ringwood or Dandenong stores.